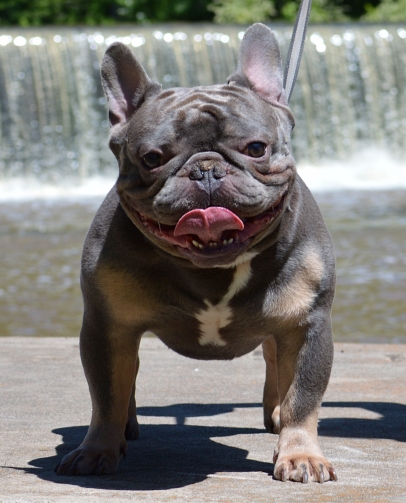 Superfly Evander
(Invictusbulls Pocket Rocket (GB) X Upperhand Frenchies Bobbie Sue, Upperhand Frenchies Diesel Daughter)
Lilac and Tan | Four Panel Health Clear
No Brindle | One Copy Pied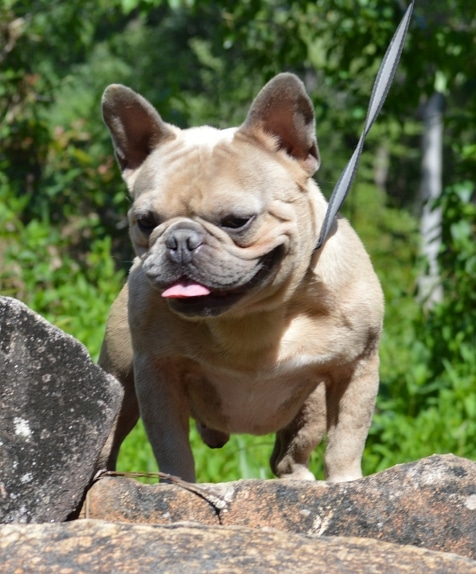 Superfly Crush
(Mobetta Blue Bullies Meolle X Upperhand Frenchies Bobbie Sue, Upperhand Frenchies Diesel Daughter)
Lilac Tri Fawn Merle AT/AY Carry Cream
No Brindle | One Copy Pied
Choose a French Bulldog Stud Service that is guaranteed to bring value, generational conformation, and instant marketability to your Frenchie breeding program.
The Frenchie Stud dog that you choose affects everything from the marketability of your future French Bulldog puppies for sale to the trajectory of your kennels reputation going forward.  Value should also be a concern when choosing a French Bulldog stud service as it affects the profitability of your kennel on the financial side and therefore to some extent your family's everyday life.  With so much time, resources, and energy on the line it only makes sense to do everything you can to get it right.  It's actually a lot easier a decision than most people realize.
Our French Bulldog Stud Service program makes getting your female Frenchie bred easy and profitable.
Breeding Analysis and Frenchie Stud Consultation
Shipping Of Frozen Semen and Fresh Chilled Semen
Live Breedings French Bulldog Stud Service Via Artificial Insemination
Have A Female That's Ready For Her Next Breeding? Let Us Help You Plan The Best Combination!
Feel free to call, text, or drop us an email for breeding consultation and stud and semen availability.
Call Or Text Us
Daytona, Florida 386-866-0617
Atlanta, Georgia  678-333-3343